HALO is a fractional laser treatment that applies tunable wavelengths to the same microscopic treatment zone to maximize results and reduce downtime. HALO produces targeted, reproducible, effective results that improve the appearance of numerous skin conditions, such as fine lines and wrinkles, sun damage, scar revision, pigmented lesions, skin texture, skin resurfacing, and improve the signs of aging.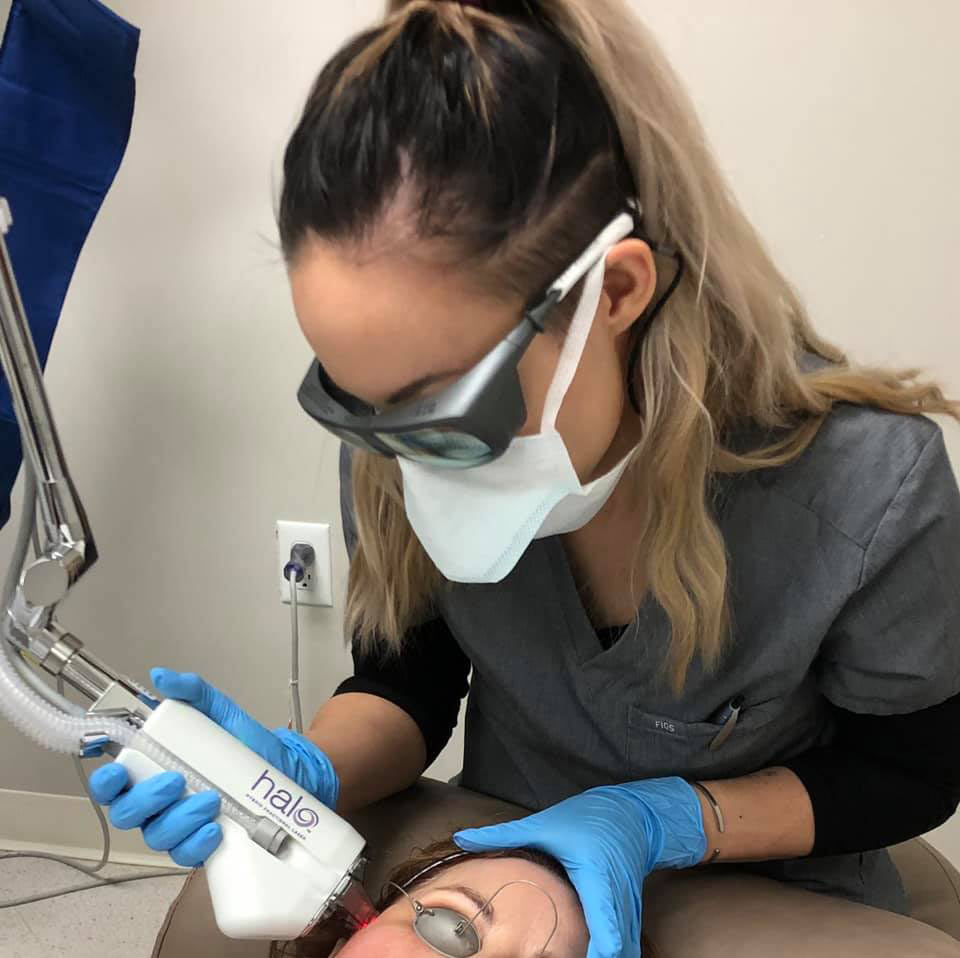 Patients treated with HALO experience great improvement to the appearance of texture and pigment. Results can be seen in as little as 1-2 treatments. The HALO treatment is comfortable, only a topical anesthetic is recommended (no nerve blocks), and patients can apply makeup within 24 hours of the procedure.HALO can treat all skin types, on face and body. HALO can also be used on the neck, chest, arms, hands, and legs.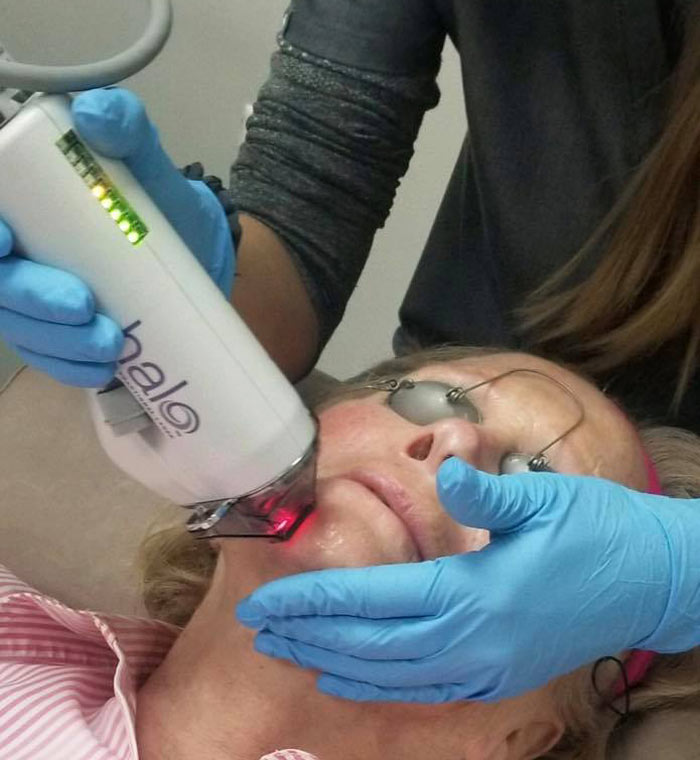 Patient Reviews


Everyone was extremely professional and informative.
Halo Laser – Exceptional Laser Skin Care – Lynchburg Aesthetics
Halo Laser – What is the procedure like? Does it hurt? – Lynchburg Cosmetic Surgeon
Recovery from the HALO Laser – Lynchburg Aesthetics