CoolSculpting® and You
Whether it's your thighs, stomach, or the tops of your arms, most of us have an area of our body that we wish was firmer and more toned. Unfortunately, some people have stubborn pockets of fat that are more difficult to reduce. Removing stubborn fat can be frustrating, especially when the fat is resistant to various reduction methods, such as a healthy diet and regular exercise.
Invasive surgical procedures can fix this, but not everyone has the time needed to recover or the money to invest. That's why CoolSculpting® is a fantastic, affordable alternative that can be performed with little-to-no downtime.
What is CoolSculpting®?
Approved by the FDA in 2010 and with over five million procedures performed world-wide, CoolSculpting® (also known as Cryolipolysis) is a non-invasive cosmetic procedure that permanently removes extra fat cells from underneath your skin without the need for surgery. It is intended to reshape the contours of the body and is considered the number one non-invasive fat-reduction procedure in the world.
How does CoolSculpting® work?
During a CoolSculpting® session, fatty tissue is cooled below body temperature, but above freezing. The fatty tissue undergoes localized cell death, thereafter the fat deposits are, over the course of several months, naturally processed and eliminated from the body. Fat cells frozen by CoolSculpting® never return because the body eliminates them.

CoolSculpting® is designed to freeze and kill fat cells only in specific areas of your body. The results are long-term and there is no downtime after your procedure. There are no incisions because it's a noninvasive procedure, and there's no scarring after treatment, and there's also no required rest or recovery time.
Results may begin to show in as little as a few weeks, with most people experiencing full results three months after their final treatment. In general, each treatment reduces fat about 20%.
Who is a good candidate for CoolSculpting®?
The best candidates for the CoolSculpting® procedure already have a healthy weight but are frustrated with conspicuous flab or bulges of fat in certain key parts of their body that do not respond well to exercise or dieting. Although men and women tend to accumulate pockets of body fat in different areas, the CoolSculpting® procedure has been proven effective for both men and women.
CoolSculpting® is also an ideal procedure for anyone who is seeking a non-surgical substitute for liposuction, either for personal preference or because of health difficulties that may increase their risk of undergoing surgery. For more information, visit the CoolSculpting® website here: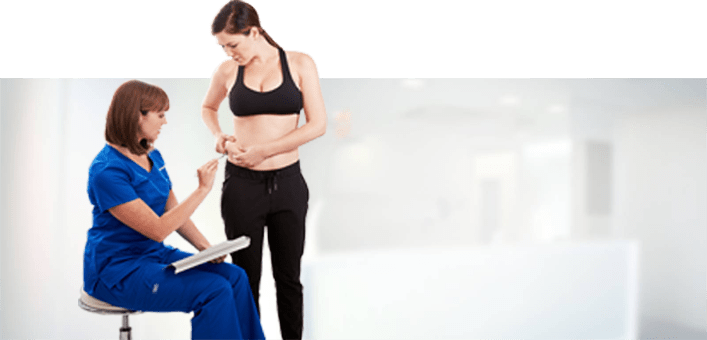 Patient Reviews


Excellent service and consistent updates to loved ones during procedures.
What Should I do in the Days Leading Up to My CoolSculpting® Treatment?
Avoid taking blood thinning medications or supplements, such as aspirin, for at least one week prior to your treatment. Avoid damaging your skin in the treatment area. Avoid tanning your skin in the treatment area. Eat healthy before your treatments since a healthy body heals quicker. Stop smoking at least one week prior to your treatment as smoking impedes the healing process.

What can I Expect Prior to My CoolSculpting® Treatment?
Before your treatment, your provider will take photographs and measurements of the desired treatment area. Once the photographs and measurements are completed, an applicator that is attached to the CoolSculpting® device is attached to your body at the area of treatment. The applicator is chosen based on the size, shape, and amount of fat in the treatment area. The applicator is applied so there is no gap between it and the skin surface.
What can I expect during My CoolSculpting® Treatment?
During your procedure, you may experience a sensation of pulling, tugging, mild pinching, intense cold, and/or cramping of the treatment area. These sensations subside as the area being treated becomes numb. Following your procedure, the area is briefly massaged. CoolSculpting® is virtually painless.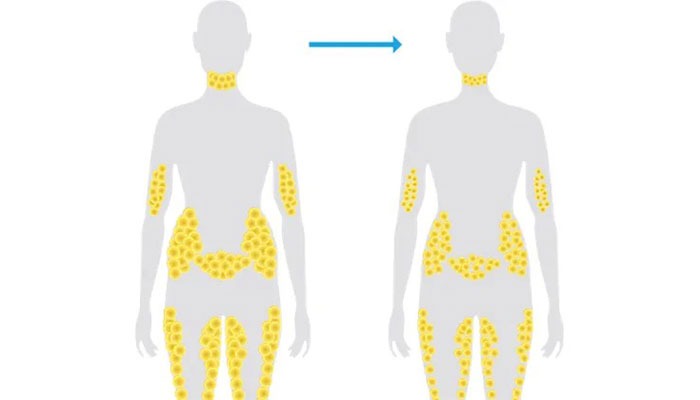 How Many Treatments Will I Need?
Since everyone's body shaping goals and overall health are unique, the number of sessions you undergo depends on several factors. If you are trying to reduce only a small area of fat, one non-invasive treatment might be enough as a single session generally gives a 20-25% reduction in fat.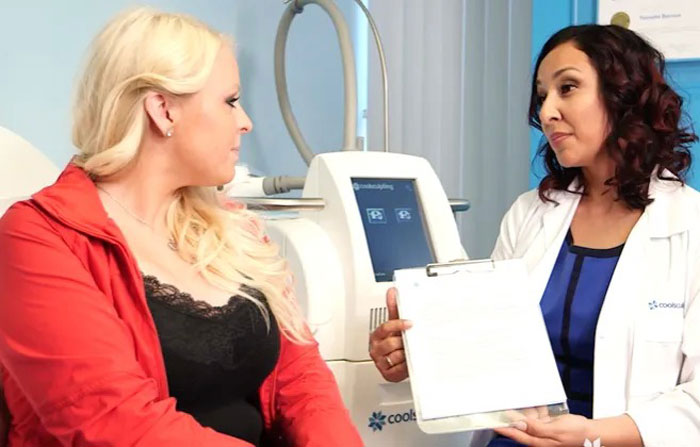 However, after a second treatment, patients often notice up to a 40% reduction in fat. With further rounds of treatment, CoolSculpting® targets more fat; thereby catering to different body types and different goals.
How Soon Will I See Results?
Generally, patients start noticing results within one month. The more dramatic changes come after your system has had enough time to flush out the treated fat cells, usually about two months after treatment. As your body continues to flush out the destroyed fat cells, you could see results up to three months following treatment, and once the fat cells are gone, they are gone for good.
How Much Does CoolSculpting® Cost?
The cost for CoolSculpting® procedures varies, depending on where you have the procedures performed and how many cycles you need. In general, the cost starts around $750.00 per cycle or $1,500.00 per area. An example of an area would be both thighs. Note that pricing for CoolSculpting® is often depicted per treatment, but you may need more than one treatment. Generally, providers recommend at least two rounds of treatments. Keep in mind one treatment targets 20-25% of fat in an area, while two treatments targets approximately 40% reduction of fat in a targeted area.

Does CoolSculpting® Have Any Side Effects?
Common CoolSculpting® side effects may include pain, stinging, or aching at the treatment site. These sensations typically begin soon after treatment until about two weeks after treatment. Additional side effects may include temporary redness, swelling, bruising, and skin sensitivity. They usually go away on their own after a few weeks. However, CoolSculpting is safe and will not give you frostbite.
CoolSculpting® is NOT a Weight Loss Tool
CoolSculpting® permanently removes small amounts of fat cells from specific, highly targeted areas. Body fat is mainly determined by how much fat is in your fat cells, not by how many fat cells you have. If you're overweight and you try to freeze away a bunch of fat cells (eliminating the sheer amount of fat cells you have), but you don't change your unhealthy habits, the fat cells you do have will still pick up excess calories and store extra fat if you keep overeating.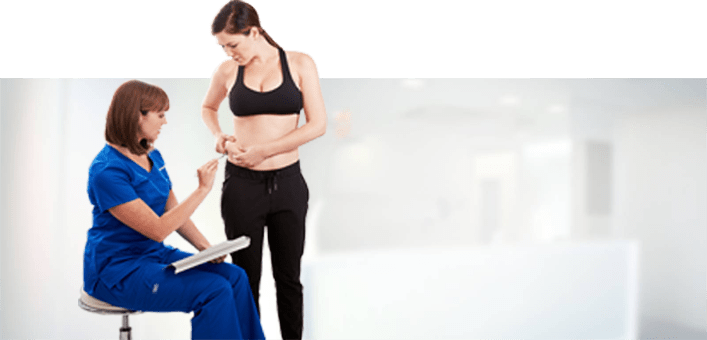 It cannot help you lose weight, and it is not an alternative to diet, exercise and other healthy lifestyle choices. CoolSculpting® is a supplement to a proper diet and exercise routine, not a substitute for it. Additionally, CoolSculpting® is generally not intended for patients with a BMI over 30, as they will not receive satisfactory results.
CoolSculpting® is NOT Intended for Sagging Skin
Even though CoolSculpting® does reduce fat, it does not get rid of extra skin. CoolSculpting® focuses on bulges of fat, and through an innovative device, uses controlled cold to target the problem area, killing fat cells. Over several months following the procedure, the body flushes out these dead cells, producing a thinner more sculpted look. If you have loose skin, consider a skin tightening procedure.

While CoolSculpting® is not intended for persons who are extremely overweight, it can be paired with a healthy diet and exercise regime. In many cases, CoolSculpting® serves as a motivator to lead a healthier lifestyle and can give patients the extra confidence they need to make a positive change. CoolSculpting® can also have a positive mental impact as patients experience more confidence. For many, CoolSculpting® is the first step to creating a better self.