What is Rhinoplasty?
Rhinoplasty(commonly known as a nose job) is a plastic surgery procedure that corrects and reconstructs the nose.The motivation for Rhinoplasty may be to change the appearance of the nose, improve breathing, or both. The upper portion of the nose is bone, and the lower part of the nose is cartilage. Rhinoplasty can alter the bone, the cartilage, or the skin of the nose. There are two types of Rhinoplasty: Cosmetic surgery and reconstructive surgery. Reconstruction restores and improves the form and function of the nose caused by nasal injuries, birth defects, or breathing problems.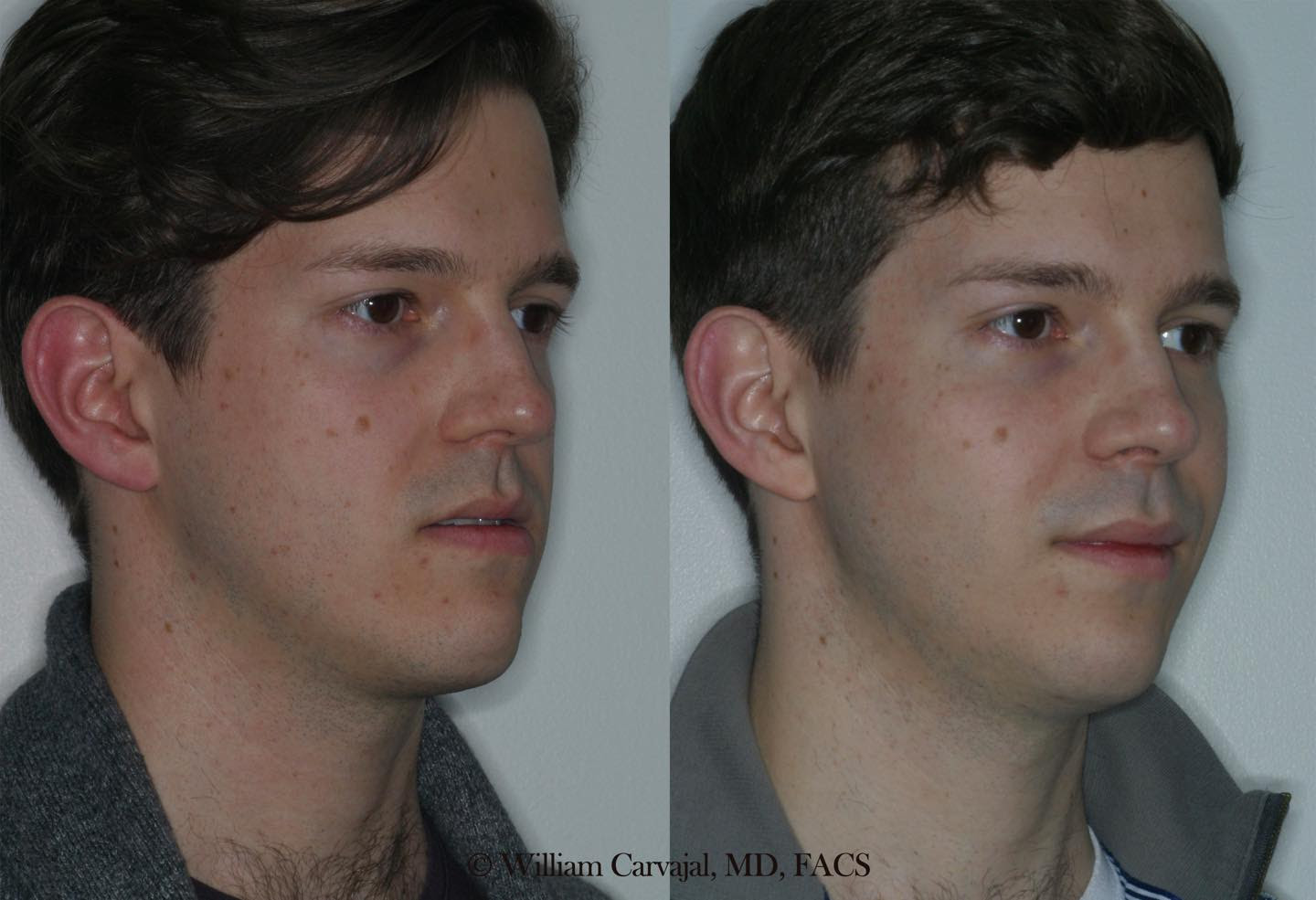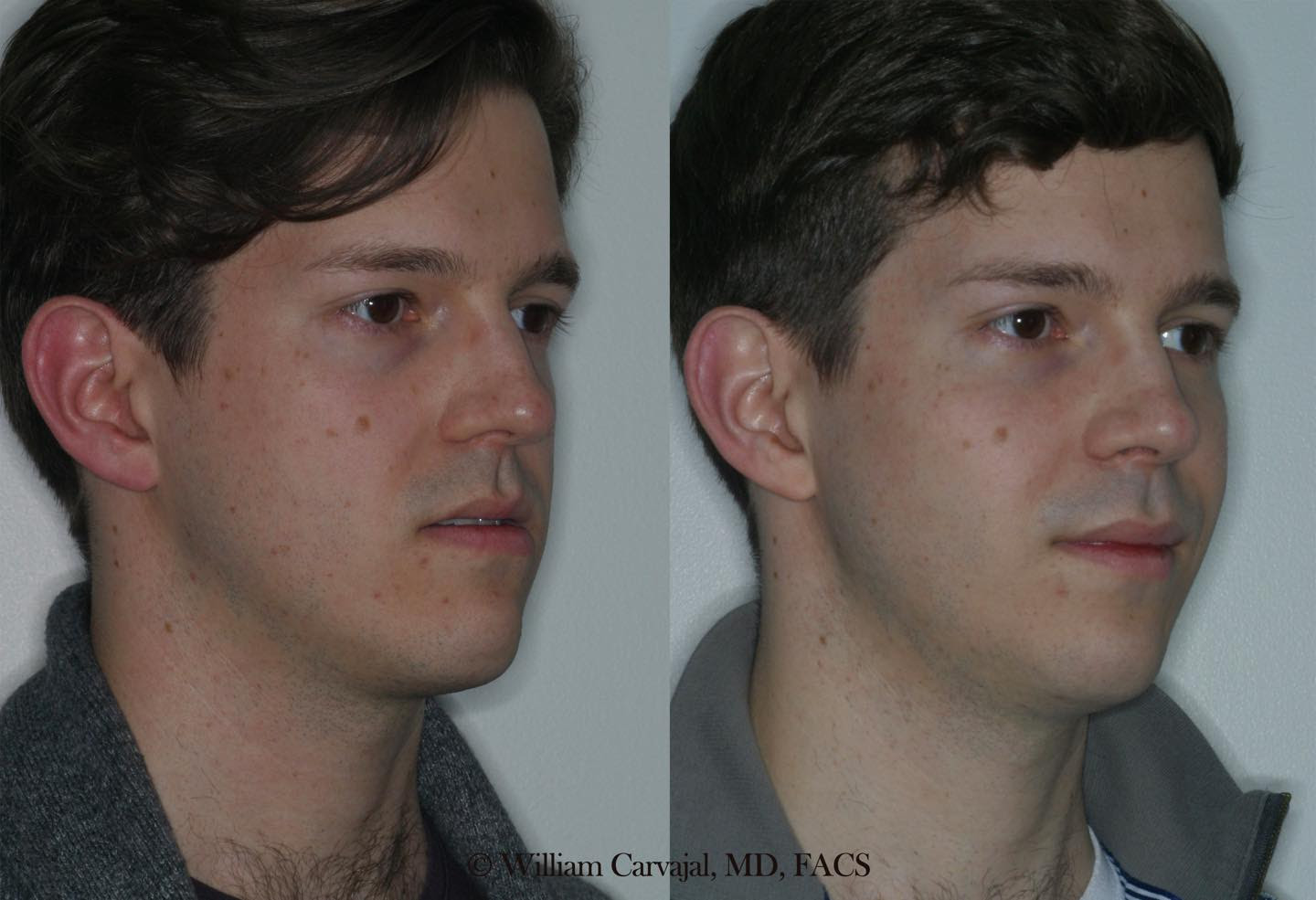 Patient Reviews


Fantastic experience. Expensive, but worth every penny. Nice, courteous folks. Highly recommended…
What Can Rhinoplasty Treat?
Rhinoplasty surgery can change the size of the nose, the width of the nose at the bridge, visible bumps or depressions on the bridge of the nose, the nasal tip, nasal asymmetry, and nostrils.
Rhinoplasty can treat:
Nose size in relation to facial balance
Nose width at the bridge or in the size and position of the nostrils
Nose profile with visible humps or depressions on the bridge
Nasal tip that is enlarged or bulbous, drooping, upturned or hooked
Nostrils that are large, wide or upturned
Nasal asymmetry
Rhinoplasty can also be performed to correct a deviated septum. Nose surgery that's done to improve an obstructed airway requires careful evaluation of the nasal structure as it relates to airflow and breathing. Correction of a deviated septum, one of the most common causes of breathing impairment, is achieved by adjusting the nasal structure to produce better alignment.
Who is a Good Candidate for Rhinoplasty?
Men and women, including teenagers, can benefit from Rhinoplasty; however, medical providers take special care when evaluating a younger person for Rhinoplasty. Physically, the nose must be fully developed. If you desire a more symmetrical nose, keep in mind that everyone's face is asymmetric to some degree. Results may not be completely symmetric, although the goal is to create facial balance and correct proportion. Additionally, a good candidate for Rhinoplasty is an individual who is a non-smoker,in overall good health, and has realistic expectations.
What Should I Expect During a Consultation for Rhinoplasty?
During your Rhinoplasty consultation be prepared to discuss:
Your surgical goalsboth for appearance and breathing.
Medical conditions, drug allergies, and previous medical treatments.
Current medications, vitamins, herbal supplements, alcohol, tobacco, and drug use.
Previous surgeries.
Any questions you may have regarding the procedure.
Dr. Carvajal will also:
Evaluate your general health status and any pre-existing health conditions or risk factors.
Evaluate the options available to you for nose reshaping.
Examine and measure your face.
Take photographs.
Discuss your nose surgery options.
Recommend a course of treatment.
Discuss likely outcomes of a nose surgery and any risks or potential complications.
Remember, your initial consultation is the time to ask questions. It's very important to understand all aspects of your Rhinoplasty procedure.
What Can I Expect During Surgery?
On the day of your surgery, you will need to arrange for someone to drive you to, and from, Lynchburg Aesthetics if your Rhinoplasty is being performed on an outpatient basis.
Anesthesia: You will be sedated by either intravenous sedation or general anesthesia.
Procedure: Dr. Carvajal will either use a closed procedure (the incisions are hidden inside the nose), or an open procedure (an incision is made across the columella (the narrow strip of tissue that separates the nostrils). Through these incisions, nasal bones and cartilages are gently raised, which allows access to reshape the structure of the nose.
Closing the incision: Once the structure of the nose is sculpted to the desired shape, the incisions are closed. For a few days following your surgery, splints and gauze will hold the nose in place as it heals.
Post-Surgery: After the surgery, you'll be taken to a recovery room where Dr. Carvajal's staff will monitor your return to wakefulness. If your Rhinoplasty is performed on an outpatient basis, you may leave later that day.
What are the Risks of Rhinoplasty?
The decision to have plastic surgery is extremely personal. You will have to decide if the benefits will achieve your goals and if the potential risks and complications of Rhinoplasty are acceptable. Dr. Carvajalwill explain in detail the risks associated with surgery. You will be asked to sign consent forms to ensure that you fully understand the procedure and any risks or potential complications.
What Should I Expect During Rhinoplasty Recovery?
Rhinoplasty does not have an ordered series of steps; however, you should plan to take a week off from work, school or other obligations. You will feel progressively better each day during the first week. One week after surgery, people usually feel like they are themselves again.
Additionally, for the first few days after anesthesia, you may have memory lapses, slowed reaction time and impaired judgment. So, arrange for a family member or friend to stay with you a night or two to help with personal care as you recover from surgery. You should avoid medications containing aspirin or ibuprofen (Advil, Motrin IB, others) for two weeks before and after surgery. These medications may increase bleeding. Take only those medications approved or prescribed by your surgeon. Also avoid herbal remedies and over the counter supplements. If you smoke, stop smoking. Smoking slows the healing process after surgery and may make you more likely to get an infection.
Even though every Rhinoplasty surgery is unique and customized for the specific anatomy and goals of the person having the surgery, in general, following surgery you need to rest in bed with your head raised higher than your chest, to reduce bleeding and swelling. Your nose may be congested because of swelling or from the splints placed inside your nose during surgery. In most cases, the internal dressings remain in place for one to seven days after surgery. Your doctor also tapes a splint to your nose for protection and support. It's usually in place for about one week.
Slight bleeding and drainage of mucus and old blood are common for a few days after the surgery or after removing the dressing. Your doctor may place a "drip pad" — a small piece of gauze held in place with tape — under your nose to absorb drainage. Change the gauze as directed by your doctor. Don't place the drip pad tight against your nose. To further lower the chances of bleeding and swelling, your doctor may ask that you follow precautions for several weeks after surgery.
Dr. Carvajal may instruct you to:
Avoid strenuous activities such as aerobics and jogging.
Take baths instead of showers while you have bandages on your nose.
Not blow your nose.
Eat high-fiber foods, such as fruits and vegetables, to avoid constipation. Constipation can cause you to strain, putting pressure on the surgery site.
Avoid extreme facial expressions, such as smiling or laughing.
Brush your teeth gently to limit movement of your upper lip.
Wear clothes that fasten in the front. Don't pull clothing, such as shirts or sweaters, over your head.
Take your pain medication as directed and don't wait for pain to strike. Shooting pain can cause elevated blood pressure levels that can cause nosebleeds and cause the tip of the nose to continue swelling.
Limit your activity for at least a week and avoid picking up anything that weighs more than 10 pounds, even babies and young children.
Walk. Walking is encouragedto ensure that blood clots don't form following the surgery.
Not to rest eyeglasses or sunglasses on your nose for at least four weeks after the surgery, to prevent pressure on your nose.
Use SPF 30 sunscreen when you're outside, especially on your nose.
How Much Does RhinoplastyCost?
Rhinoplasty costs can widely vary. A surgeon's fee for Rhinoplasty will be based on his or her experience, the type of procedure used, and the geographic office location. This does not include the fee for anesthesia, operating room facilities or other related expenses. Many plastic surgeons offer patient financing plans for Rhinoplasty, so be sure to ask.Rhinoplasty costs may include:
Anesthesia fees.
Hospital or surgical facility costs.
Medical tests.
Post-surgery garments.
Prescriptions for medication.
Surgeon's fee.

When choosing a board-certified plastic surgeon, remember that the surgeon's experience and your comfort are just as important as the final cost of the surgery.
Is Rhinoplasty Covered by Health Insurance?
When Rhinoplasty is performed to improve breathing function, the cause is most commonly an obstructed airway. This procedure, whether performed alone or in conjunction with cosmetic Rhinoplasty, is considered reconstructive and may be covered by insurance. This requires a detailed examination to verify the cause of your breathing impairment and prior authorization from your insurer.
What Should I Look for In a Surgeon?
Facial plastic surgeons, such as Dr. William Carvajal, perform most rhinoplasties. Training and board certification is an important consideration, and you will want a surgeon who often performs Rhinoplasty. Look for a surgeon who can explain to you in understandable terms what is going to happen during your surgery, and make sure that your surgery is performed at an accredited surgical facility, such as Lynchburg Aesthetics.